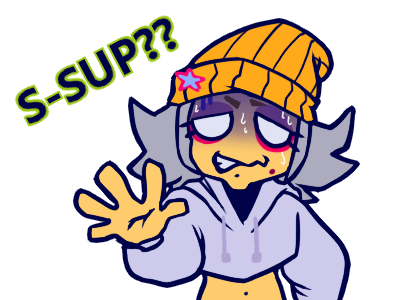 Hewwo Newgrounds. I haven't done a proper post yet on here, idk why tbh.. but better late than never.. heh..

Anyways, I just wanted to mention real quick that I have social media accounts outside of newgrounds that I'm active in. 
I mainly use twitter to post art, announce anything of importance, and share some doodles that I don't feel like worthy posting on here, and instagram to share my dorky collection of the shit I'm into. So uh.. if you wanna follow me on those platform.. be pretttyyyyy sweeeetttt,, sweats
In the future I'm planning to get active on YT and Twitch, once I switch my internet provider (yo u have no idea how long it takes to just post simple images in discord.. or anywhere.. it's.. so slow..).
Planning to do random shit videos and some speedpaints of pieces I work on, and def plan to do live art streams and some game play once that situation is fixed.

On that note, I wanna bring up some things I have in the works.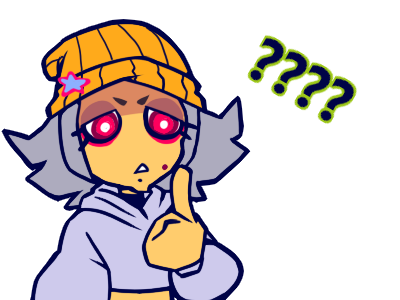 Eventually I plan to have a commission sheet/post. I do take them in whenever someone ask, but I wanna make a proper public version so people can reference from, instead of just messaging for a quote. Gonna try and put examples together soon. In the meantime, if you're curious on what you can get based off what you want with a specific style, hmu boo boo. We can work things out!

Another thing I wanna do is just get active online again. Lmao. I wanna do some video projects, voice projects, music projects, just.. projects overall. I'm still learning, but I'm hoping to make something soon that I'm proud enough to put out there. One thing I'm hoping to do is to get to know people/mutuals as well. Been thinking of allowing art trades and even collabortation to be a thing amoung mutuals. Idk just yet.. Me shy bby. Heh.

I think that's all I gotta mention for now. Just wanted to say where I'm at online and what I'm up to.
Peace.